The Ultimate Guide to Saving Money on Plane Tickets with Momondo
People are usually surprised when I tell them that I use Momondo to search for flights and score cheap flight tickets. I guess they expect to hear things like Google Flights, Expedia, or at least Skyscanner. I remember reading about Momondo in Forbes. At the time, the name didn't sound familiar to me, but the quote from Forbes "Momondo is one of the best-kept travel secrets" got my attention.

So, I decided to give it a try and see what it is all about. Honestly, I was quite surprised to find out that this travel fare metasearch engine is actually a great place to find good deals on flights. Their flight search tools are awesome, there are no hidden fees, and they do offer lower fares than other metasearch engines.
The truth is that for many people the price of the flight ticket is an important factor when booking a trip. This is completely understandable and the money you have saved on flight tickets may come in handy during on your vacation. However, finding the lowest fares is not always that easy. Airlines do have promotion and good deals, but a search engine like Momondo has access to consolidator fares, and it the end, it is cheaper to find tickets via their website than from all of those travel booking sites.
Since I wasn't quite sure in the beginning if Momondo really offers good deals on airline tickets, I decided to try out different strategies and test other websites to find the cheapest flights. It turned out that in most cases, Momondo's flights were the cheapest. I was also asking myself if maybe this is a scam, but after seeing that they are endorsed by reliable travel sources such as New York Times Travel, Forbes, and Travel and Leisure, I found out that I wasn't the only person on the planet who got infected by the Momondo travel bug.
What is Momondo?
Before I let you know how to navigate through Momondo's site and what tricks to use to find the cheapest flights, let's see what Momondo actually is. It is basically an aggregator that searches for the best airfare online. They pull in date for the route you select and show you the best and the cheapest flight options without commission or any other fees. Why is Momondo an awesome place to get good deals? Well, they search over 1000 booking sites, search engines, airlines, travel agencies, and various other travel discount sites before presenting their best offer. For example, a typical booking site uses less than half of these sources.

Just to clarify everything, Momondo is not an online travel agency like for example Orbitz, but a travel fare metasearch engine similar to Skyscanner. Its main function is to provide airfare data without pointing you in a direction of one particular search result. As soon as you find a flight that suits you, Momondo is there to redirect you to the booking website where you can purchase the flight ticket.

The studies have shown that Momondo comes up with the cheapest airfare 95% of the time. To be completely honest, there is one glitch but it doesn't affect your wallet, only your time. The thing is that search engines like Google Flights and Skyscanner are faster and you get your flight results in 10 to 30 seconds. On the other hand, Momondo takes up to a minute to gather all the necessary data and to complete the search. The obvious reason for this is they are more nuanced with different details.

Let's get back to our main topic and how to actually find the best deals on flights via Momondo. Whether you are planning to travel overseas, wish to go on a short weekend getaway, or need to fly to the other part of the planet, Momondo's flight search engines have got you covered. To help you find the best possible flight fare, here are some of the best tips for saving money on plane tickets with Momondo.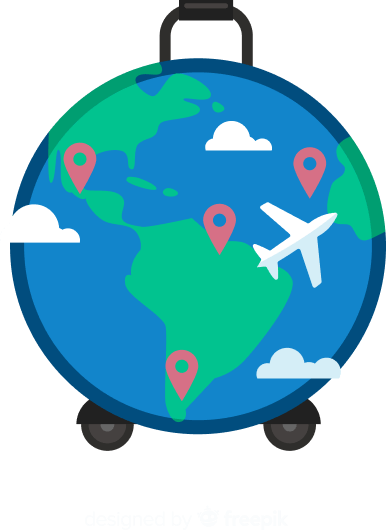 01
Use the Fare Alert Option
The Fare Alert Option may come in handy when trying to find the cheapest flights through Momondo. Just click on the orange button on their website that says "Fare Alert" and it will allow you to log in or get updates including price changes on your selected routes. This feature is ideal for travelers who know where they want to go but are not in a hurry to buy the tickets and wish to keep track of the price. Keep in mind that the Fare Alert feature only works after you have made your search. Once you set up this feature, you'll receive an email about twice a week informing you of any price change.

02
The Flight Insight Option is Awesome
I've used the Flight Insight option on Momondo dozens of times and was amazed by the results and the knowledge I've gained. Right above the blue and yellow bar, on the right side, you'll come across the "Flight Inside" feature for your selected route. Click on it and get ready to be blown away with its performance. Not only will it tell you the cheapest day of the week to fly on the desired route, but it will also show you the cheapest days before your departure, the most affordable months, and the cheapest airline. It's basically an option which offers information about your route and tells you about the factors that affect the price. All you have to do is select the tabs like the airport, day of the week, time of day, days of departure, seasonality to see a breakdown of the mentioned price factors. By constantly using the feature, I figured out how far in advance should I book my flight to get the best price, which airline to choose, and which months are the cheapest for my selected route.

03
Momondo's Trip Finder Feature Saves Cash
The Trip Finder is definitely my favorite feature on Momondo and I use it all of the time. It's a very useful option when a person knows the exact days for the flights but is not sure where to go and is ready to consider different destinations. For instance, if you know your vacation days, wish to celebrate your anniversary, or want to go somewhere on your birthday, then this feature is ideal for you. How does it work? Click on "Trip Finder" from the navigation bar, select your departure airport, and narrow down your options by using filters such as budget, anything, anytime, and anywhere. Momondo will gather all the necessary data and offer you a wide range of trip results to choose from.

04
Click the "Cheapest" tab for the best price
This feature is a no-brainer, but worth mentioning. The first step is to put in the dates for your travel. Then, select the airport you wish to fly out from and your final destination. Once Momondo collects the data for your flight and completes the search, you will see a list of all available flights. To save money of flights with Momondo without scrolling down the list, simply click on the "cheapest" tab and this will enable you to see the cheapest price for your flight. Once you have chosen your flight, simply click on the link of an airline and Momondo will take you to their website where you can purchase your flight ticket.

05
Do You Really Need Meals and Drinks on Board?
Momondo offers cheap flights, but what if I told you that you can save even more cash? Every airline has a different policy when it comes to drinks and meals on board. Some airlines offer free light snacks and drinks, while others only offer drinks and food if you pay for them. To save cash, consider eating before the flight at the airport where the meals are not that expensive and in many cases taste better than foods you get onboard. Remember, it is also allowed to bring your own bottle of water on the plane, but make sure to purchase it after you go through security.

06
Be Flexible with your Seat Assignments
Nowadays, almost every low-cost company charges for seat assignments. I think that's unfair, but there is not much we can do about it. If you are not traveling with kids and don't mind not seating next to a person you are traveling with, consider the option of not paying extra fees for your seat assignment.

07
Search Nearby Airports
Oh, the rookie mistakes of flying. I have many friends who think it's absolutely a must to choose their hometown airport as the departure point for their travels. The thing is that in many cases, an airport which is close your town offers better deals on flight tickets. Momondo does offer a feature to search for nearby airports and I always use it when searching for flights. If a 2-hour drive from my home can save me a bunch of cash, why wouldn't I book my flight from a nearby airport? All you have to do is choose the dates, number of passengers, and select from the drop-down menu "search nearby airports". On one occasion, I even flew from a different country, 200 km from my home, but I managed to save $300.

08
Momondo has Access to Many Different OTAs
OTA stands for an online travel agency and Momondo does the best job for finding cheap flights from any OTA. Why is that? Well, it is partly because Momondo has access to thousands of online travel agencies, which means that they have more chance to find the cheapest tickets than other metasearch websites that collect data from fewer online travel agencies.

09
Save Time by Installing Momondo's App on your Phone
To find the best flight deals from your phone, make sure to install Momondo's app. It is user-friendly and looks pretty much as the website. If you are traveling without a laptop and wish to book a cheap flight, this app will come in handy. It can be installed on Android devices, as well as on some Apple products. There is one feature on the app that you won't find on their website. It is the Friend Compass which shows you where all your FB friends live in the world. This feature also allows you to see the cheapest and quickest flights to go and visit your FB friends.

10
Momondo Includes Prices of Smaller Budget Carriers
The problem with many booking sites and online travel agencies is that they don't include smaller budget carries in their data search for cheapest flights. On the other hand, Momondo includes dozens of lesser-known and budget-friendly airlines in their search. By searching for flights with Momondo, I stumbled upon many low-cost companies I've never even heard about before. The best thing about this is that these unknown low-cost airlines offer the cheapest tickets in many cases.
Bottom Line: Momondo Does Offer the Cheapest Flights
So, why is Momondo one of the best search engines for cheap flights out there? They never add fees or work with some unreliable third-party sites. They gather information from various sources and go over millions of data points before providing you with the results for the lowest airline fares. The times of booking flights with travel agencies and standard booking sites have passed the cheapest flight tickets can be found with the help of travel fare metasearch engines like Momondo.