30 Ways to Save Money Using Skyscanner
Everyone is telling me how travel is expensive. Well, if you book the first flight you stumble upon online and pack 3 giant suitcases that weigh over 30 kg each, I bet it would indeed be expensive to travel.
Fortunately, there are many ways to travel around the world and experience new things without having to spend a bunch of cash on flight tickets. After all, this money can be better spent on accommodation, food, and of course, on drinks.
What is Skyscanner?
It's a flight search engine. Well, it's is also a travel search engine that can help you rent a car or book a hotel, but Skyscanner's main purpose is to find flights. Both their website and app are free to use which is great.

So, you are probably wondering what makes Skyscanner different that other flight search engines that you can find online. The answer is simple. They're not the ones selling you flight tickets and earning on commission.

Instead, Skyscanner is there to find the cheapest airfare among thousands of airlines and redirect you to the airline company or a platform where you can complete the booking process and actually pay for the flight tickets. To simplify it, Skyscanner does all the research for you, but you make the reservation directly with the travel provider or with the airline.

Skyscanner offers a lot of features and hacks that you can use to bring your ticket price down. From the "Everywhere" destination feature to searching in private mode and enabling the set price alerts, there are many ways to save money using Skyscanner. Let's help you kick-start your budget travel by using these tips.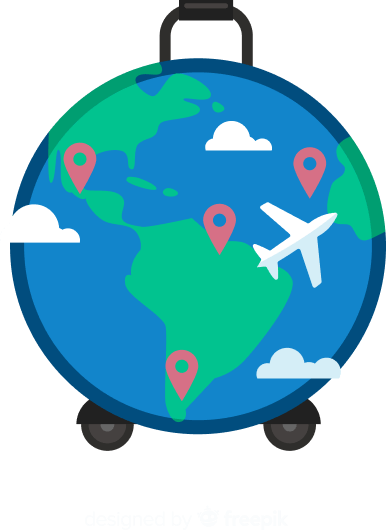 01
Set Price Alerts
You already know where you want to travel, but not in a rush to purchase tickets? Use Skyscanner's Price Alerts feature to save some cash. The procedure is simple: Enter your starting airport, destination airport, the date of departure, the date of return if you are purchasing a two-way ticket, and cabin class.

The next step is to click on the Get Price Alerts button, enter your email address, and select Create Alert. The further away your flight is, the more effective this feature can be. Once the flights become available, you will receive price alert emails letting you know of all price variations. You can cancel price alerts and modify them at any time.

02
Be Flexible
I've noticed that getting good deals on flight tickets depends a lot on my flexibility. The price of flights varies considerably depending on the month and day you travel, which means that you can score cheaper tickets if you are not fixed on an exact date. What I like about Skyscanner is that it allows you to compare prices across a whole month and see when the cheapest time to fly is. For example, in many cases, flights over the weekends are much more expensive than flights on Tuesdays and Wednesdays. Being flexible is one of the best ways to find a good deal on Skyscanner.

03
Use the "Everywhere" Destination
The "Everywhere" feature is ideal for travelers who wish to travel cheap, but have a lack of vacation ideas and are flexible in their choice of destination. This is definitely the best tool for anyone who wishes to travel the world with last-minute ticket prices. Just enter "Everywhere" as your destination and Skyscanner will create a list of available flights which are sorted by price. This tool is a cool way to see where I can fly the cheapest.

04
Travel in Low Season
Let's say that you wish to go to one of the Caribbean islands this year. If you search for flights in December and January, the flight tickets will probably be quite expensive. The reason why prices jump up considerably is simple. The peak season in the Caribbean in January and February and this is the time when everyone goes there on vacation. This is why traveling in low season and even in shoulder season means cheaper flights and much fewer people in busy and popular destinations.

05
Take Advantage of Skyscanner's Cheapest Month Feature
When I'm flexible with my time of travel, I love using this tool on Skyscanner. By using the Cheapest Month feature, I can see and select the cheapest month and even year to book my vacation. Once again, the procedure on their website is quite simple. All you need to do is choose your destination and select "Cheapest Month" as your departure date. Once this action is complete, Skyscanner will display for which month the prices are lowest.

06
Beat the Baggage Fees
I know it's great having the luxury of bringing dozens of suitcases with you on vacation, but that means paying higher baggage fees. To avoid this, consider wearing extra items instead of packing everything in a suitcase. You really don't need that third pair of flip-flops and 5 hoodies in the suitcase, do you? It is also important to remember that paying baggage fees online is always cheaper than paying this fee at the airport.

07
Search for One Way Only
This tip won't always work, but sometimes it helps. Not many travelers know about this, but quite often it is cheaper to get two one way tickets than to purchase a round trip flight ticket. By buying a one-way ticket you can use different airlines and airports for the return flight and you are not stuck with one airline. As a result, you can make various combinations on both your departing and arriving flights and maximize your savings.

08
Create Your Own Flight Routes
I'll have to make an example of this fabulous feature that enables you to save on your travels. Let's say you wish to go from point A to point B, but once you type in the starting and destination airport, the ticket ends up being way too expensive. Hold on, we can cut this price down by creating our own flight routes.

Start a search with point A as the departure airport and choose "Everywhere" as a destination. Open up a new tab and do the same for point B. Keep in mind that both of these have to be one-way searches on the day of your departure.

The next step is to compare the results provided by Skyscanner and see which country is on both lists. If there appears to be a third country on the list, you can fly from point A to this country and then from there to point B. Of course, you won't always find a route with cheaper flight tickets, but in some cases, the savings will be huge. You can do the same procedure for the return flight.

09
Compare Prices at Nearby Airports
One of the most common mistakes my friends tend to make when traveling is choosing their hometown airport as the departure point. It's quite common that an airport which is just a couple of hours away from your hometown offers better deals on flight tickets. How to search for this feature on Skyscanner? Simple! Just click on the "add nearby airports" in the search bar and you'll be surprised by how much cash can be saved just from taking a bus to a nearby airport.

10
Complete your Search with Regional Airlines
Although Skyscanner includes many popular low-cost companies like Easy Jet, Wizz Air, and Ryan Air, sometimes smaller regional airlines are not included in the search. This is why I always do extra research on smaller airlines of the countries I am planning to visit. A couple of times it turned out to be a great alternative and I saved a bunch of cash.

11
Using Layovers to your Advantage
I know that it's much easier to book a direct flight and avoid dealing with those goddamn layovers, but sometimes it is just impossible to reach your desired destination with just one flight. In case you have a layover, sometimes it is cheaper to book these as two separate trips. You can even have 3 layovers and the tickets will cost less than with one layover. This feature is ideal for travelers who don't mind spending a lot of time at airports.

12
Search and find Skyscanner Hotels
Honestly, I was surprised when I saw how much budget-friendly properties can be found via Skyscanner. Like I mentioned before, you can book accommodation through Skyscanner as well as flights. This search engine offers nice search filters and covers a massive database to find the best available deals on everything from elegant hotels to self-catering apartments and cottages.

13
Don't Forget About Extra Ticket Charges and Fees
Not all airlines have the same charges, fees, and policies. For instance, one airline can allow a free checked bag per traveler, while the other wants you to pay a fee for the same bag. There are also other miscellaneous fees that you should watch out for. Luckily, Skyscanner's airline fees index is a great tool to discover how much are you paying for fees and extra charges.

14
Search in Private mode
I am not sure about this one, but many people say how travel search engine sites inflate the price based on your search history and cookies. To be on the safe side, I open a new so-called "incognito" or "private" tab for every new search via Skyscanner. By resetting your cookies, the website won't know that you've been searching for the same flight already.

15
Use the Flight Comparison Map
The Flight Comparison Map is probably one of my favorite tools on Skyscanner. I have to admit, this feature can entertain me for hours. I put in my departure point with the dates and the map shows me where I can fly to and at what price. How cool is that? It also shows me how close different airports are from my hometown. It's an ideal tool for adventurous travelers who wish to go see new places and for those who maybe need a lesson in geography.

16
Book your Flights at least 3 Months Before the Travel Date
Do you know what I don't hear that often these days? Someone saying "Hey man, I am going to an exotic destination in 2 weeks and I found a good deal on the flight tickets". I know there are good last minute deals out there, but in reality, it's always much cheaper to purchase tickets for flights at least 3 months before the travel date. I've looked at data, did the numbers, and it all adds up. Booking in advance beats the hell out of last-minute tickets.

17
Plan Your Holidays Months in Advance
Nothing saves money like planning your travels in advance, especially if we are talking about international vacations. Believe me, airlines know when the peak season is and the more you wait to purchase the ticket, the more it will cost you. Skyscanner also offers good deals on accommodation if you book it months in advance.

18
Save Time by Installing Skyscanner App on your Phone
Let me just say that the Skyscanner app is not perfect, but compared to other search engine travel apps, it is more than user-friendly. The search results on Skyscanner are fast and offer a timeline views for easier access to destinations you've searched before. You can also play with the filters and choose your results by ratings, duration, and price.

19
Book your Flight with a Travel Rewards Card
If you are a frequent flyer, owning a travel rewards card is one of the best ways to score some seriously cheap tickets for flights. Purchases made with these cards give you points which you can use for flight ticket discounts. The good news is that once you redeem your points, they never expire and you can use them in like 2 years. I use both Venture card and Sapphire Preferred card and both of them work perfectly.

20
Buy your Ticket at the Best Possible Time
Before I learned a thing or two about purchasing flight tickets online, I made a few terrible mistakes. Once I booked a ticket for a Sunday flight 3 weeks before the trip. A couple of years later, I booked a ticket for the same destination with the same airline company, only this time I made the booking 3 months in advance and flew on a Tuesday. Guess how much I saved compared to the first booking? Well, let's just say that I could pay for 4 extra days in nice accommodation overlooking the beach.

So, the general rules are the following:

Avoid last-minute booking
Avoid flying on the weekends
Purchase tickets 3 to 6 months in advance

21
Don't Choose the Basic Package when Flying Overseas
I usually say the cheaper the flight ticket is the better. However, there is one exception and that is when you are flying overseas and purchasing a ticket a couple of months in advance. The thing is that some airlines offer basic flight deals which are the cheapest and this sounds great, right? However, in some cases, these packages don't include a meal on the airplane and you can't get a refund in case of canceling.

Of course, you never know what can happen in let's say three months and there is a chance that you will have to cancel the booking and lose all this money. Therefore, I suggest going for a package that has a better return policy, includes some extra space for suitcases and an in-flight meal.

22
Watch the Price of Your Flight
Many people don't know that some airlines offer a 24-hour cancellation line. This means that if you cancel your ticket within 24 hours, you get your money back. So, if the airline you are planning to use on your next trip offers this, check if the price of your flight has gone down. In case it has, just cancel your first booking and purchase the cheaper flight.

23
Prices for Flights Vary During the Day
A couple of months ago, I was getting ready to book a flight from Paris to Berlin. I woke up in the morning and searched flights via Skyscanner to get the best offer. I didn't buy the ticket at that time and decided to wait for a couple of hours. In the afternoon, I did the same search and the price had gone up 10%. In the evening, I did another search for the same flight and the price dropped by 5%. The point of this story is that prices vary during the day and for the best deal, it is important to look for flights during different times of the day.

24
Buy your Ticket at the Best Possible Time
For me, reading articles on Skyscanner is a great way to learn about new deals and promotions from various airlines. I follow their social media posts, as well as the Skyscanner blogs to keep an eye for interesting offers. It is also possible to subscribe to their newsletter.

25
Use the Calendar to Find the Cheapest Days to Fly
There is a great tool on Skyscanner called the "Calendar View" It's a good way to find the cheapest day to fly, especially if you are flexible with the dates of your travels. For example, I was planning to fly from Budapest to Bergamo on Monday, but I opened the Calendar View and saw that it will cost me $30 less if I re-schedule my trip for Wednesday.

26
Avoid Flying Over the Holidays
Yes, I know that it is always more convenient to travel over the holidays when you have time off from work, but all airlines are familiar with this and rarely offer any good deals on flight tickets during this time of year. In case the Holidays are the only time you can actually travel, book the tickets at least 3 months in advance to save some of your hard-earned cash.

27
Buy flights in Bulk
Travelers who are going on vacation with their friends will love this one. The general rule is that if you buy more tickets at the same time, you will get better value. Of course, this applies only if you are purchasing the tickets with the same airline. So, next time you are thinking about going somewhere with your friends, take advantage of this great bulk deal and make the purchase with the same card at the same time.

28
Follow a Few Airlines
I don't like subscribing to newsletters, but I do follow a few airlines on social media. Skyscanner is great, but they don't always tell you about promotions from other airlines. Why would you miss a discount on flights, when you can be the first to know about this? Temporary sales and special discounts expire fast, but if you come across them on time, you can get a seriously awesome deal.

29
Find a Cheap Place to Travel that Fits Your Budget
No matter how hard you look and on no matter how many newsletters from airline companies you are subscribed on, you won't find a return flight ticket from Europe to Thailand for $100. It's just impossible and you'll have to deal with this fact. All jokes aside, the best experiences I've had with vacationing was when I didn't dream big and just booked reasonably priced flight ticket to a destination I know little about.

30
Compare Just to be on the Safe Side
From my experience, I can say that in 90% of cases, Skyscanner is the best option to find the cheapest tickets for flying. I've used other search engine sites and a couple of times; they did make a better offer. This is why it never hurts to double check and check for flights with Kayak, Expedia, Google Flights, etc…